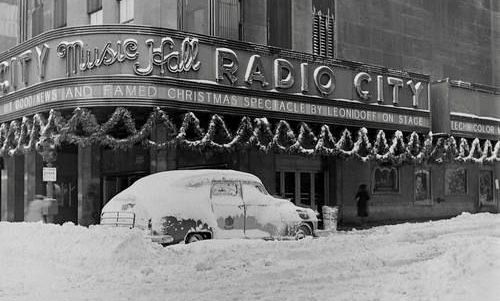 The holidays have passed us by and we are now in the deep throws of winter. I adore this time of year, it makes me want to snuggle under a chenille blanket and sip a hot coco with marshmallows just like Taffy would make for me. Life on Beach Road was always busy even when the snow was deep outside and the temperatures were chilly. I remember the snow always being waist high and Duke out there shoving a path to the car and building a snowman with me. Taffy, of course, was always ready with that carrot nose and hat to top him off! 
It was comfort time inside with Taffy and Duke and even the rumpus room calmed down a bit! This was the time of year to stay inside and enjoy life as a family. We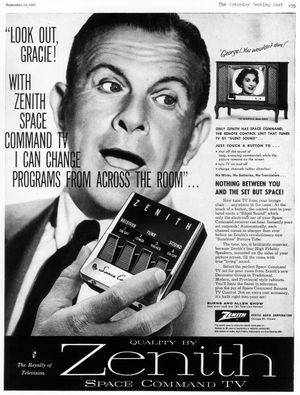 lived a good life and I thought we were very "fancy"… I mean after all WE had one of the first color TV's in the neighborhood! People would drop by to see this new marvel where everyone looked orange and green. We had our finger on the latest technology. It even had a remote control that was called "The Space Commander". This was amazing… and you could "shut off the sound of long annoying commercials"! 
I loved TV. We would sit as a family and watch so many programs together through the years. It was "family time" and we all loved it. Occasionally Taffy would make that marvel of the new age dinner… the "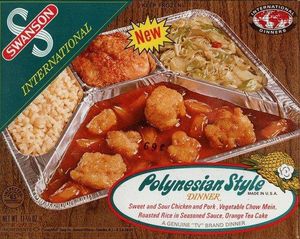 TV Dinner". Gosh I loved those. Once Taffy brought home the "Polynesian Style" dinner, and I thought I was in Hawaii! I remember it came with a small "tea cake" which I wasn't sure what that was, but how I enjoyed it! We even had special fiberglass aqua TV trays!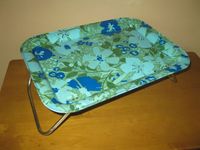 There we would sit in front of the TV eating our fancy dinner. Taffy and Duke would have a Mai Tai to match and we would watch "Hawaiian Eye" on the TV. Robert Conrad and Connie Stevens starred in the show and I loved them in it. They both made a record album together where Connie sang the title song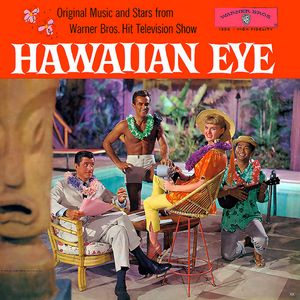 …it was played often in the rumpus room! I even read the 'Hawaiian Eye" comic books! Nothing like a spy thriller in comic form in a Tiki setting!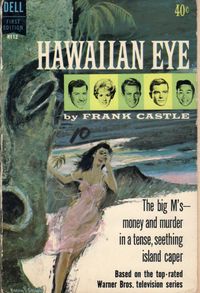 We were also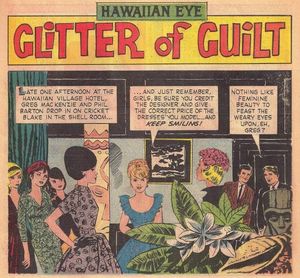 big board game players, sorry, clue, monopoly and all the usual ones. Taffy would set the game up on the dining room table after dinner and we would play until bed time. We would enjoy a dish of ice cream...I liked the "Abbotts Neapolitan" one.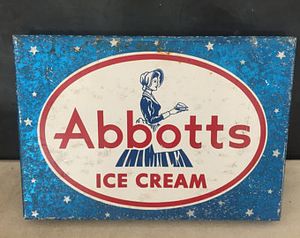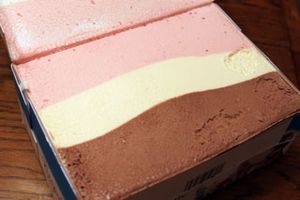 It was 3 layers with three different flavors, chocolate, vanilla and strawberry. Taffy would pour "Bosco"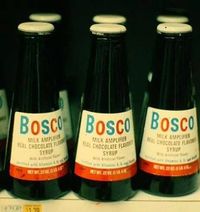 chocolate syrup over it (god I loved that) and add a dollop of whipped cream to finish. How I loved all those wintery family nights. 
Of course, the "Bible of the American housewife", Better Homes and Gardens, was always at hand and chock-a-block full of ideas to get ready for the coming months. We would soon be celebrating Valentine's Day followed by St Patrick's Day, Easter and of course Mother's Day in May. That meant we had a lot of crafting and decorating to get ready for! There was never a shortage of ideas and Taffy always wanted something new to make and do.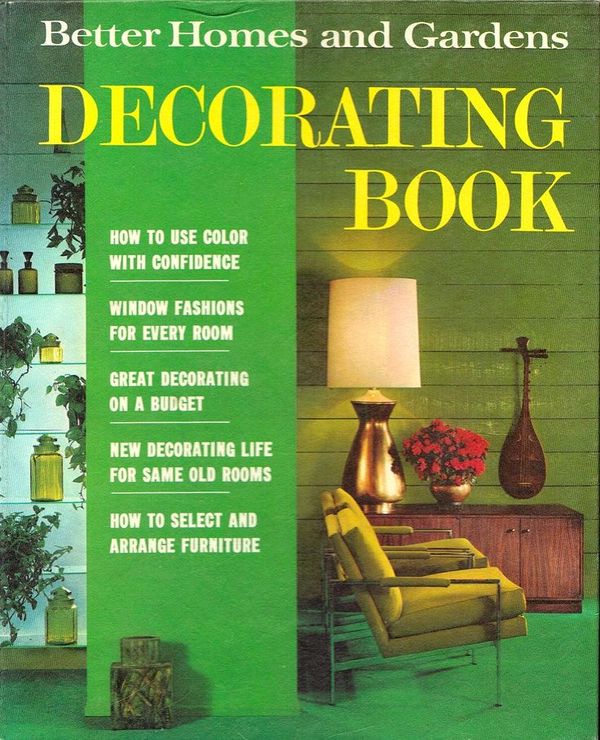 So, as I snuggle up in my blanket today and sip that hot coco, I remember all those marvy times I had growing up and lift my marshmallow topped hot coco to Taffy and Duke. Stay Warm 
Hugs and Love 
Doris Dear