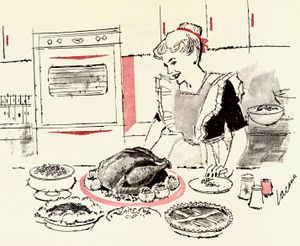 Taffy and Duke loved the holidays more than anyone I knew. They loved decorating for each time of year. November is when the paper maché jack-o-lanterns were put away carefully and our hand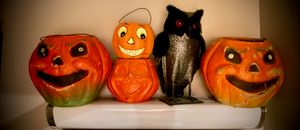 carved pumpkins were smashed and left in the backyard for the squirrels. Bowls of candy in each of our rooms were still overflowing from our night of trick-or-treating and the sugar rush was still lingering on! 
Yes ... it that's month my Dear's! It's time to start talking turkey! First mom would set out her Pilgrim candles. Dad had bought them one day coming home from work in the city. At a time when they both worked hard to afford everything for their family, these little guys were a very special extravagance. They both loved those little candles and to this day they are a meaningful reminder each time I set them out.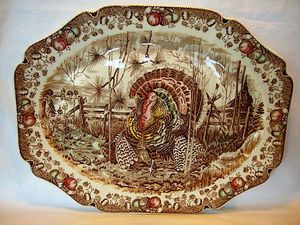 Dad loved making his stuffing (never dressing!!!) and mom would start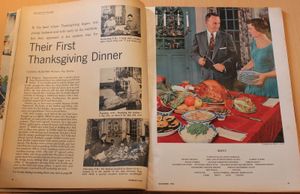 gathering new recipes to make from her bible... Better Homes and Gardens. Taffy always bought a huge turkey, at least 20 lbs. She loved having leftovers and serving us all what she called "Turkey-a-la-King" on toast points. I loved it and looked forward to having that warm delectable meal more than the Thanksgiving one. 
Now, my sister Nancy, well she was the rebel as always. She only ate white meat from the turkey, while I was a dark meat eater. She would only have a small amount of gravy and disliked moms yummy petite white onions in white sauce! Blasphemy I say! When Nancy got older she decided to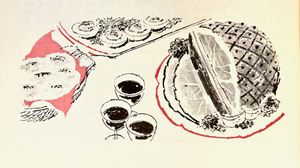 make a hot ham for us instead of turkey! I was absolutely miserable that day. I could not believe we wouldn't have turkey. But oh that sister of mine. Of course it was absolutely delicious. She wrapped it in puff pastry and it was coated in brown sugar and maple syrup. Boy oh boy was that delish! 
So many wonderful memories rush at me during this time of year. Memories I love sharing with all of you. This year is especially meaningful for me since I lost my sister Nancy in the spring. It was sudden and I still wake up wondering why. She was an amazing woman. The wonderful thing about doing my shows is that I get to share with all of my guests the stories and tales of my family. They live on with each moment on stage. I grew up in a wonderful, hilarious, loving family. So come on by to this years show where I have all new guests, new stories, new songs and lots of holiday cheer. Come celebrate my family and yours. Once again Doris Dear will be raising funds through "The Longest Day" initiative with The Alzheimer's Association. Come into the Rumpus Room with me on Dec 19, 20 & 21st at 7PM at The Triad in NYC. More Info is here: The Doris Dear Christmas Show INFO 
As we did last year, after the final show on Dec 21st, we will head over to Cafe Luxembourg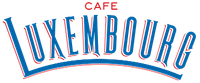 to sip Champagne and nibble on goodies! Please join us! Make a reservation by calling them at 212-873-7411. Make it for around 8:30pm and we will see you there! (mention you are with the Doris Dear Party) 
Click on the poster below to buy show tickets!