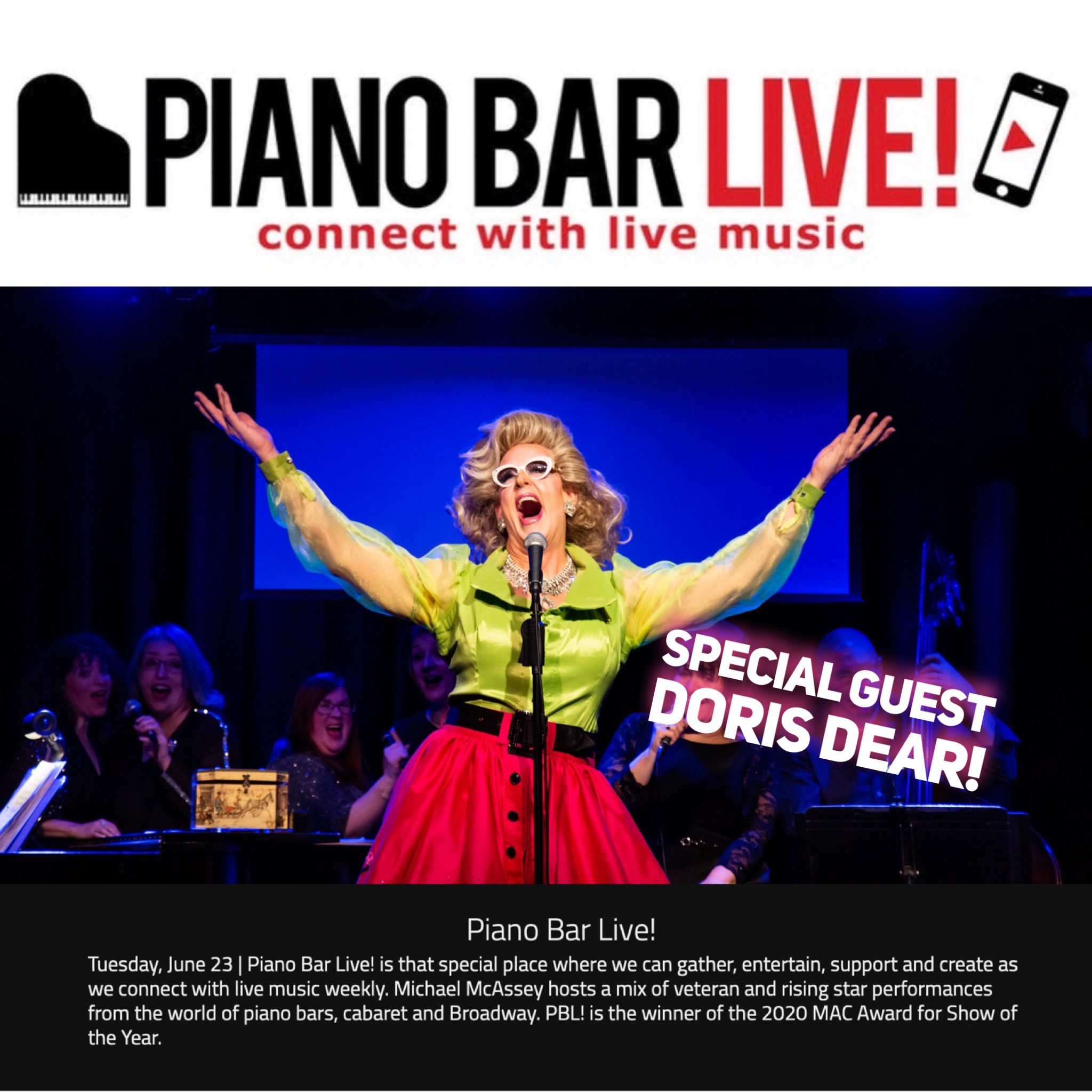 Hello all my Dears! 
Well, we certainly live in interesting times! I hope everyone reading this is doing ok. Please stay safe and be mindful of others as we start to "open up" the world! 
In the meantime, Doris is in the "Rumpus Room", having cocktails and making the most of life through those fancy Zoom calls (gosh... full makeup and hair just to talk to friends!), puzzle making (I feel like when I first got my Perfection game in the 60's), and spending time baking banana bread! 
The good news is... 
NOTHING CAN STOP US FROM MAKING MUSIC!!!! 
So set your clocks! 
Tuesday, June 23rd, 7:15pm 
Piano Bar Live! Celebrates The Art of Drag 
Hosted by piano man Michael McAssey and co-host Michael Barbierie following New York City's 7 O'Clock Cheer. As you know, I love sharing stories of growing up with my parents, Taffy and Duke, and my sister Nancy, in Staten Island, NY. So join this fun evening and come along on my next stop in my journey, and hear some beloved stories, great songs, learn some fun facts and discover new ideas on how you too can be absolutely PERFECT! 
Joining in with the fun will be Varla Jean Merman, Peter Mac as Judy Garland, Chuck Sweeney as Peggy Lee, Rosetta Stoned, Broadway's Haley Swindaland a mystery guest!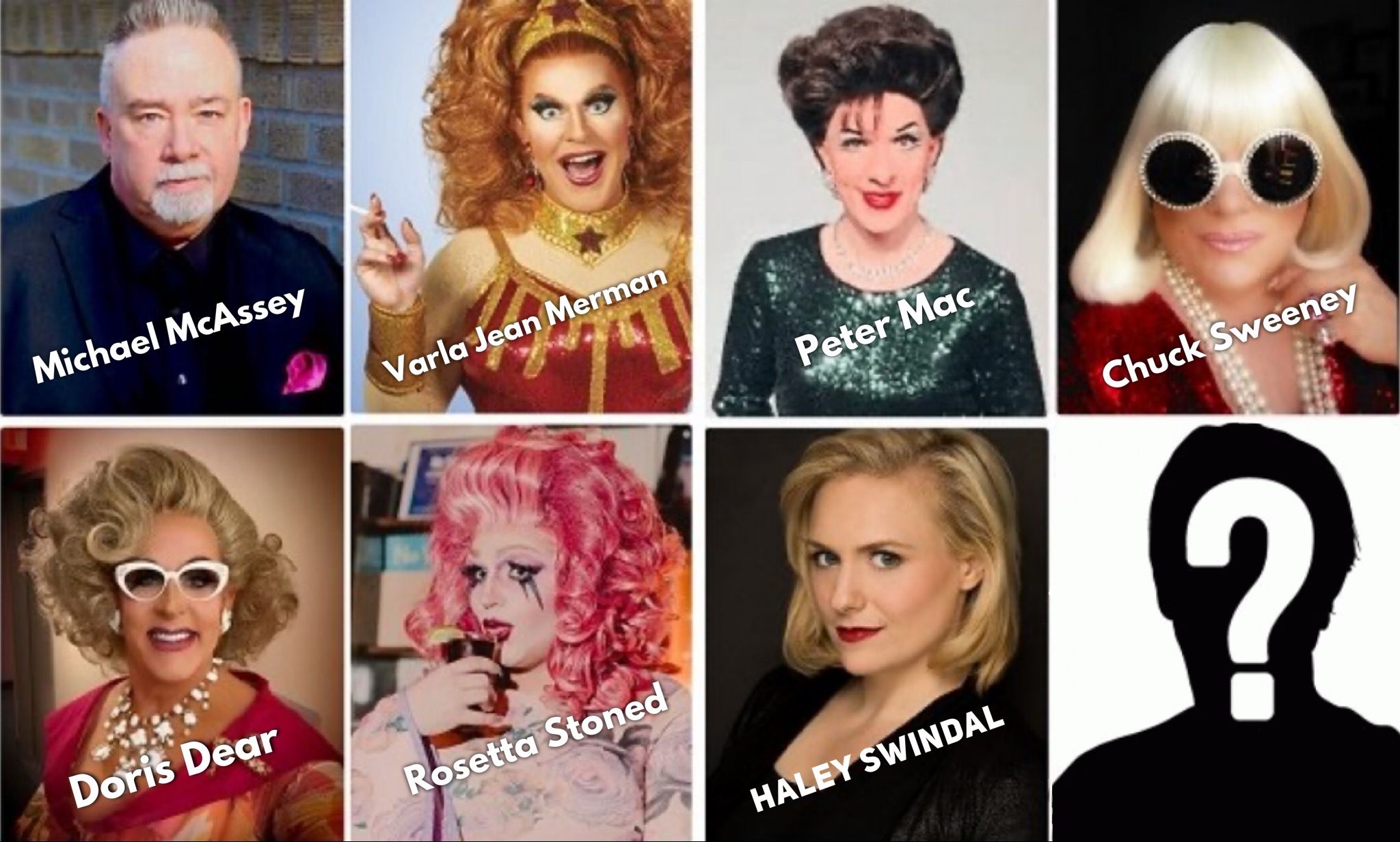 Join us this TUESDAY, June 23 at www.facebook.com/PianoBarLive or on PBL!'s new streaming outlet, BroadwayOnDemand.com. 
The Piano Bar is that special place where we can gather, entertain, support and create as we connect with live music.   
And a big shout out to my darling Scott Barbarino for always thinking of his girl Doris!  
Hugs and Love 
Doris Dear