Hi Dears! Welcome to Doris Dear's Gurl Talk! I'm your hostess, Doris Dear, otherwise known as 'Americas Perfect Housewife'. Good to see you back in the Rumpus Room!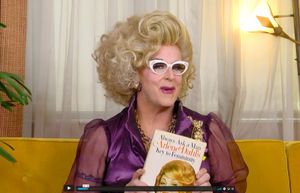 Now, I promised a look into one of my favorite books to peruse "Always Ask a Man, Arlene Dahl's Key To Femininity" written in 1965 by Hollywood starlet Arlene Dahl. One of my favorite movies of hers was "Journey to the Center of the Earth" with James Mason and Pat Boone! Yes … that Pat Boone! Near the end she is laying in a large dish being pushed up through the volcano and looks like she is having sex with the wind. Hilarious! You go girl! 
Now this book is a fascinating read full of so called advice for woman and finding a man. So to start it off, this book has a copy of a hand written letter to her readers. You must hear this… SO SIT BACK AND LET'S GO BACK TO 1965… 
"Dear Reader, 
I like men. And I like men to like me – so I dress for them. 
Oh she rhymed!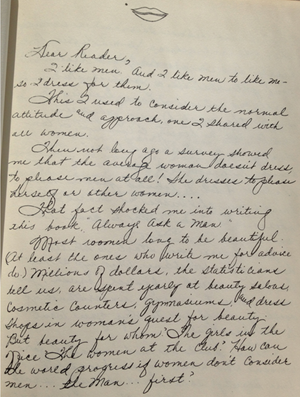 This I used to consider the normal attitude and approach, one I shared with all women. 
Then not long ago a survey showed me that the average woman doesn't dress to please men at all! She dresses to please herself or other women… 
That fact shocked me into writing this book, "Always Ask a Man." " 
So our dear Arlene wants all the gals out there to dress for men never herself. We need to consider the man first and foremost for the world to progress. They're terribly ignored and repressed by society on a daily basis. I think THAT tells us just where this book might go… ok continuaing… 
Most women love to be beautiful. (At least the ones who write me for advice do.) Millions of dollars, the statisticians tell us, are spent yearly at beauty salons, cosmetics counters, gymnasiums, and dress shops in woman's quest for beauty. But beauty for whom? The girls in the office? The women at the club? How can the world progress if women don't consider men…the man…first? 
Oh wait … there's more! And this is just the opening remember…! 
This book is not intended for women that want to be beautiful for beauty's sake. Such beauty serves no purpose…other than self-satisfaction, if that can be considered a purpose. But if you are a woman that longs to be beautiful for and be loved by a man, I believe this book can help you. 
 I have always said that doing things for yourself is so very selfish! Now Miss Dahl finishes her opening note with this nugget: 
Whether you are a student, housewife, mother, working girl or businesswoman, to me the only role that really counts is that of being an exciting feminine woman! Yours for beauty, Arlene Dahl 
Well, I think you get the idea. Oh, it's full of great stuff!  Each show I will be sharing some simply wonderful nuggets from this fab book. So mix up a great cocktail, sit back, get comfy and be transported BACK TO 1965 WITH ARLENE DAHL. Tune in each week for a little bit of fun. And don't forget, you can find all these stories on my website at www.dorisdear.com/Gurl-Talk all one word.  
Oh who's that!!!  Blake Allen!!!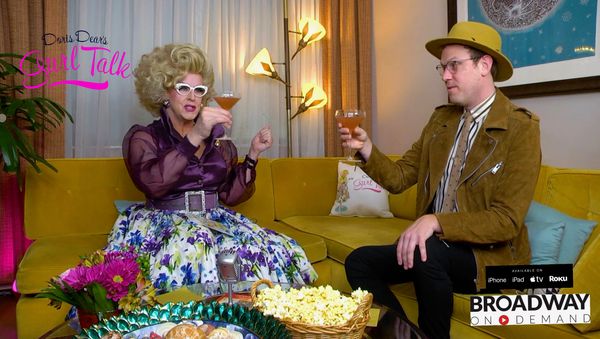 Blake is an accomplished composer, musician and he wrote the theme to this show!!! Blake and I have worked together when he invited me to host one of his fab concerts as part of his "An Evening With... Series... the Doris Day Show and also sing in his Sinatra show! He has his chart topping album "Sonatas" has reached great heights on the Apple Classical charts as well as the Billboard charts! We chatted about his artistic life and being married to politician and drag icon Marti Gould Cummings. He is a fab guy and I loved that he came into the Rumpus Room to drink and chat! 
On today's show Blake and I  saluted the old Hollywood stars through cocktails by enjoying a refreshing new favorite … The Doris Dear Charlie Chaplin.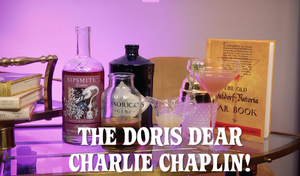 This pre-Prohibition cocktail, mostly forgotten in modern times, is rich and indulgent enough to evoke old Hollywood glamour from the silent era of movies. It was invented at New York City's Waldorf Astoria hotel prior to prohibition, and was included in Albert Stevens Crockett's 1934 "The Old Waldorf Astoria Bar Book," published 2 years after prohibition ended.  
This is a gin-based drink which originally was extremely sweet due to the combination of ingredients used,  especially the Sloe Gin. Now, I have a bit of a history with Sloe Gin! My dad, Duke, used to make "Sloe Gin Fizzes" for us before we took our dates to senior prom in high school!  We thought we were so grown-up drinking that heavily sweet dark red concoction my dad Duke would shake up. Don't worry, most were legal age to drink by senior proms back then! Well, most of us anyway!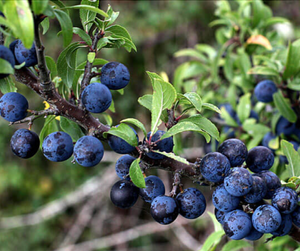 Sloe gin is made from ripe sloes, a relative of the plum, which are traditionally picked after the first frost of winter (late October to early November in the northern hemisphere). Each sloe is pricked, traditionally with a thorn taken from the blackthorn bush on which they grow. OH THOSE THORNEY BUSHES!  Then soaked in gin with sugar added to extract the juice of the fruit. There is a sloe gin competition is held each January in The Pandy Inn, Dorstone, Herefordshire, in the UK with the winner crowned the "Grand Master of the Sloes". I don't know if you get a crown, but I sure would hope so! Love to see that! 
Now, as always, I like creating my own version of the drinks I love, and I created a special version of this one. This is a not-as-sweet version of this classic pre prohibition cocktail! … so let's get on with it! 
Ladies and Gents, I present to you….  
The Doris Dear Charlie Chaplin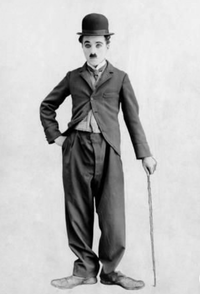 You will need: 
½ oz Sloe Gin 
2/3 oz oz Dry Gin 
¾ oz lime juice 
½ oz Apricot Brandy 
Add all ingredients to a cocktail shaker filled with ice. Pop on the top and shake until blended. Strain into a chilled coupe glass. Garnish with a lime twist and enjoy! 
Well I hope you enjoyed your stay in the Rumpus Room today.. 
I love when friends drop by and we share some fun ideas and bring some joy to the world around us. Stay safe and hugs and love from Doris Dear … and remember… 
"A Dress doesn't get you anywhere, it's the life you live in the dress that matters!"
See you soon… CHEERS!