Doris Dear's Gurl Talk S4 E7 Don Correia, "For The Love Of Dance"Doris Dear's Gurl Talk S4 E7 Don Correia, "For The Love Of Dance"Welcome back to Doris Dear's Gurl Talk. Today the Rumpus Room we get under the sheets with Miss Helen Gurley Brown. She talks to us about How we should talk to a man in bed! All this from her marvy album, "Lessons in Love" from 1962. This album was an addendum to her best seller "Sex and the Single Girl" and it's Full of advice. Today's track is called "How to Talk to A Man in Bed" Take it away Helen
HOW TO TALK TO A MAN IN BED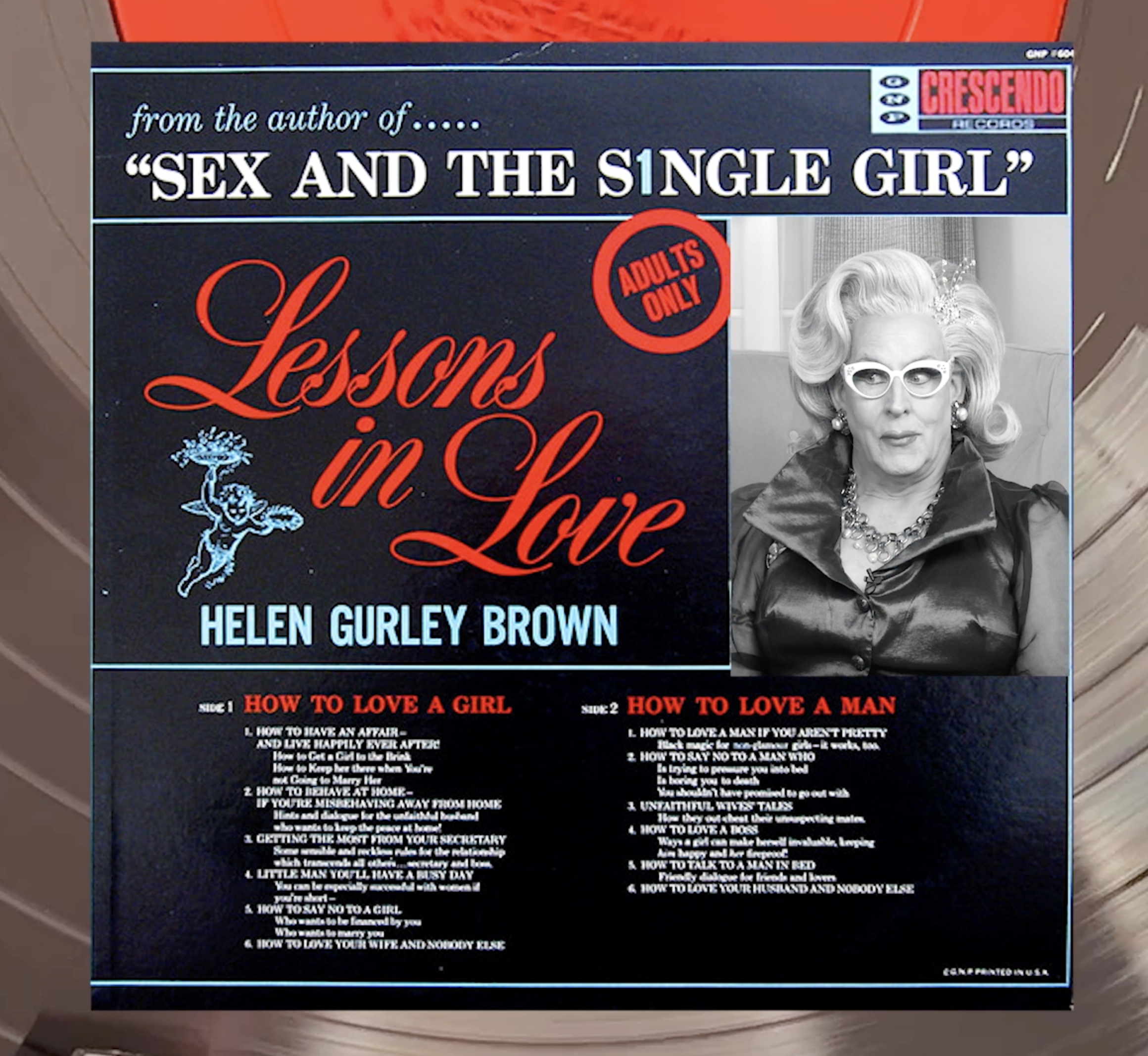 How do you talk to a man in bed?
For some reason unexplained even by Freud, men like to talk in bed.
And if one has gone so far as to go to bed with a man, well, I think it's silly to refuse to talk to him.
So the question is not whether, but  what to say.
I think a little something about it being nice to be there might be in order.
You know how men are insecure to the bone.
You see my mom Taffy was a totally in charge kind of woman. She fought for rights for all and never once backed down from a man who tried to push himself on her. She modeled in the late 40's and early 50's (show picture) she told me stories that almost every photographer tried to have sex with her. But she was a good irish girl and she told me she often left a few phtographers with some deep bruises. She told me she probably worked less than other girls but she stood up for herself and stood proud! Gee I guess the apple didn't fall far from the tree!!!
Well we'll listen to more Of helen's album next episode 
Remember, you can find out all the information on this episode at dorisdear.com/gurltalk
Oh, who could that be? 
It's the amazing Broadway and TV dancer actor and star Don Correia!! What an amazing guy. Married to Sandy Duncan he is charming, handsome and funny. You have to watch and hear his wonderful stories about his time in shows like "A Chorus Line", "My One and Only" and "Singing in the Rain".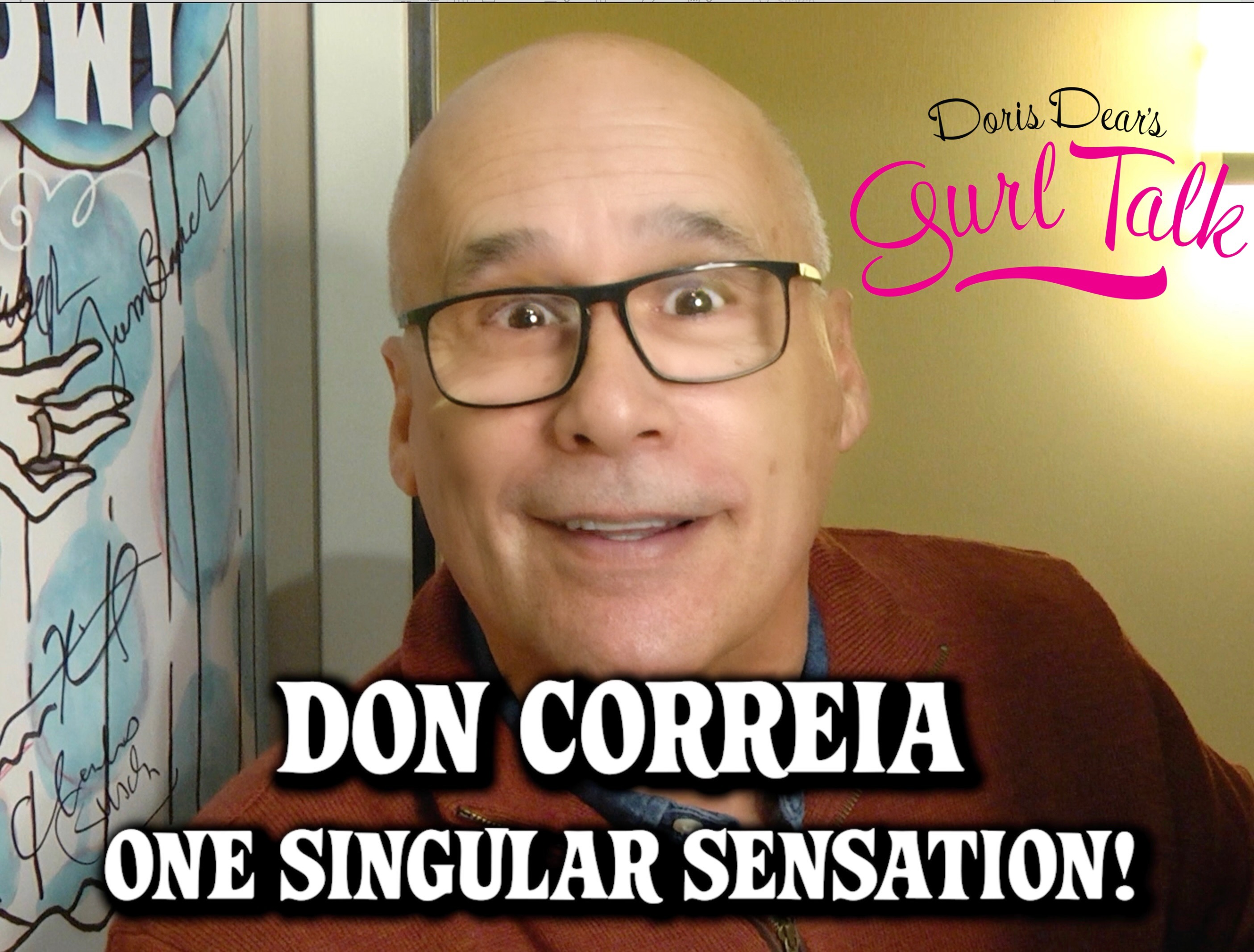 While we chatted we sipped a marvy cocktail …
THE SOUTHSIDE FIZZ 
Welcome to the Bar Cart, the place where we make the cocktails, we serve in the Rumpus room.
Today we enjoyed the SOUTHSIDE FIZZ, a cocktail with possible connections to a famous mobster from Chicago!
 If you ask a bartender to describe the South Side, you may get several stories. As usual, the fables persist and no one knows for sure where this legendary cocktail was created. Some say it's a Gimlet with mint that's served up in a cocktail glass. Others describe it as a gin-based Mint Julep served over ice. 
Its origins are subject to much speculation. Some say it gets its name from either the South Side district of the city of Chicago, Illinois, or from the Southside Sportsmen's Club on Long Island. 
The drink may have been the preferred beverage of Al Capone, whose gang ran Chicago's South Side. The gin imported by Capone's rivals on the North Side of Chicago was smooth, and usually consumed with ginger ale called "The Northside". However, the gin consumed by Al Capone's gang had a rougher finish, and required more sweeteners like citrus fruit and sugars to make it palatable. So, the South Side was born. Someone added a splash of soda and now we have the Southside FIZZ! 
Whichever the case, the South Side and its refreshing combination of gin, citrus, sugar and mint is a classic cocktail.
The recipe can be traced back to at least 1916, when it appeared in Huge Enslinn's book "Recipes for Mixed Drinks" as the South Side Fizz. His version called for gin, lemon and lime juices, sugar, mint and club soda. 
Multiple accounts peg the South Side's creation to the 21 Club in New York, a bar that poured countless South Sides throughout the decades. But considering that the first iteration of the famous speakeasy didn't open until 1922, it's more likely that the bar popularized the drink rather than invented it. I myself first tasted this wonderful concoction at 21, one of my favorite hangouts here in NYC steeped in history. There was nothing quite like that room full of toys and paraphernalia on the ceiling. I do hope one day it reopens. 
And now I present to you…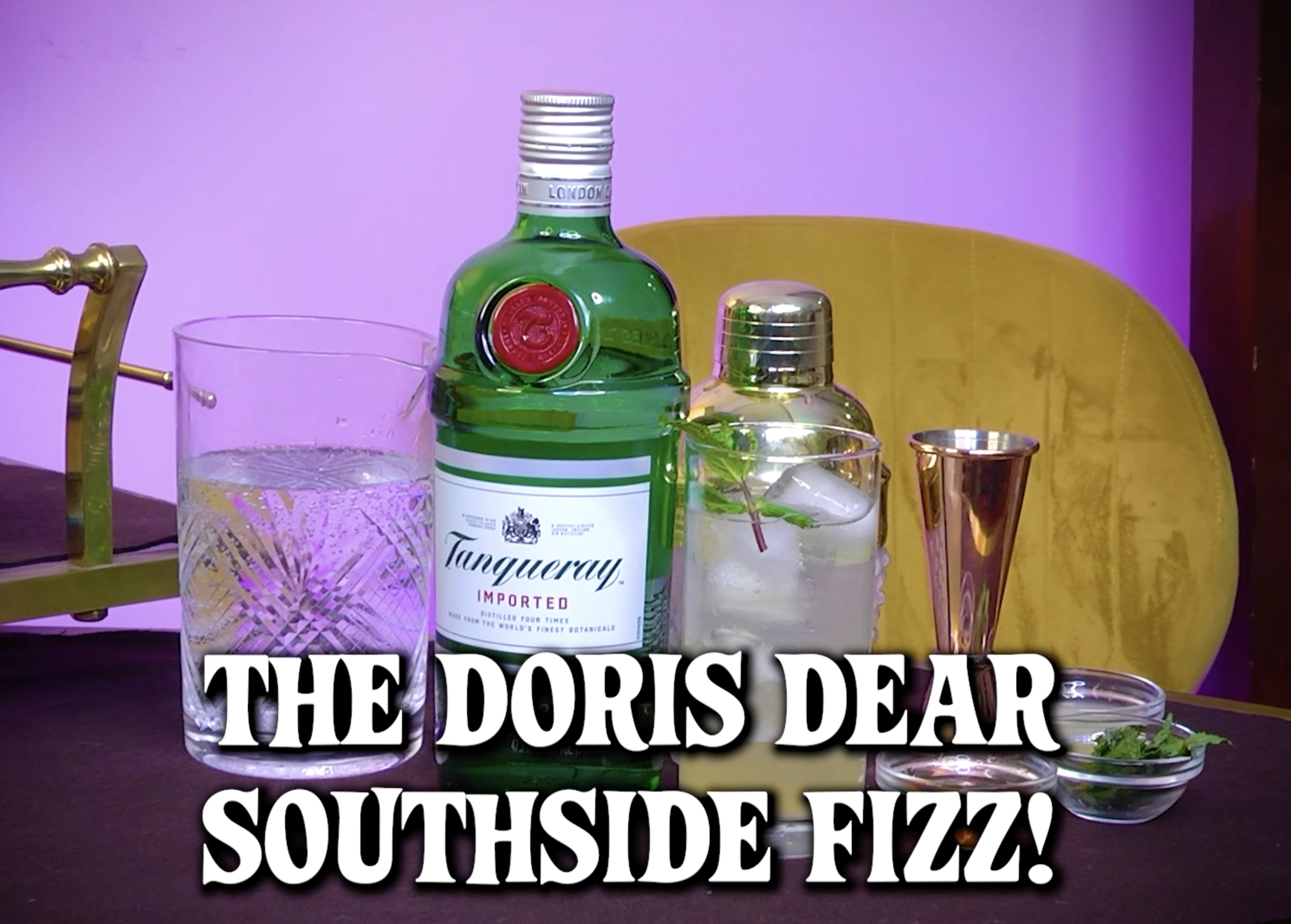 The Doris Dear Southside Fizz
INGREDIENTS
1 ½  ounces gin (Tanqueray is recommended)
½  ounce simple syrup
Sprig of mint leaves
½  oz lime juice
Splash of club soda
DIRECTIONS
Place all ingredients in a mixing glass and shake carefully to not bruise the mint leaves but release the flavorful oils. Strain into a Collins glass filled with ice. Finish with a splash of soda."
Enjoy! 
Well I hope you enjoyed your stay in the Rumpus Room today..
I love when friends drop by and we share some fun ideas and bring some joy to the world around us. Don'tforget… head over to www.dorisdear.com/gurl-talk for all the recipes and hints from today's show I hope you'll drop by the Rumpus Room again for more Doris Dear's Gurl Talk. Stay safe and hugs and love from Doris Dear … and remember… A Dress doesn't get you anywhere, it's the life you live in the dress that matters!
See you soon… CHEERS!